What our clients says about us
We care about all of our clients and their projects. We have been in business since 1997 and have developed hundreds of websites. Along the way, we have created long-standing relationships with many of our customers. They in turn have brought us new clients; so we can help them as well.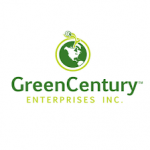 Over the months it took to create the Green Century site, we developed a great relationship with Harry and Terence, which continues to this day. We found his existing site had malware on it and cleaned it up immediately. This was a complex design and creation but allows Green Century to do their own updates. Our corporate-level security protects the site so Green Century can relax.
We had a need for an e-commerce-type site for our products. The old site was so outdated. Daryl took leadership of the project and worked with our team to develop a very complex site for our customers.
This was a huge job and Daryl and his team worked non-stop to deliver an outstanding product.
He then spent time teaching us how to update the site ourselves but he is always there for guidance and support
HARRY – OWNER
May 11, 2021
https://greencentury.ca/
Happy with us? Let us know what you think!
These are some of the wonderful comments from our clients but I think it shows how much we care about our customers. They are why we are here.
Would you like to start a project with us?
From the smallest business to complex custom-designed projects Fern Web Design Services are always here for you, our customers.